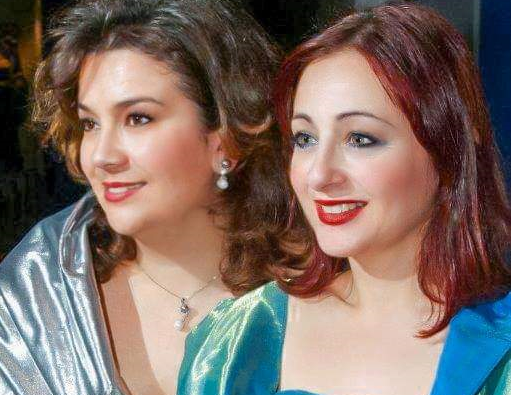 The Ave Marias
Fancy meeting a British composer? So join us at the Ave Maria Concert to meet David Lewiston Sharpe who will be premiering his own work at this special, exciting event.  Mr. Sharpe has written his own setting of Ave Maria which will be premiered in this concert alongside other Ave Maria arias.  This special one-time event will be on at St Augustine Priory on Saturday 2nd November 2019 at 8pm.
On the evening, Soprano Andriana Yordanova takes the stage to perform the extraordinary and enchanting repertoire of Ave Marias, including the new Ave Maria by D. L. Sharpe.  She will be accompanied by pianist Ramona Zammit Formosa who will furthermore perform musical interludes on the piano.
The selection of Marian arias varies from opera excerpts to Maltese compositions. Most of the composers are celebrated outstanding composers, such as Verdi, who wrote his Ave Maria in his opera Othello. Other Ave Marias penned by Schubert, Arcadelt, Caccini and Mro. Silvio Zammit, will feature in the recital.
Mr. David Lewiston Sharpe will moreover be a guest artist who will perform his own composition, a sonata titled 'Sketches from Senglea' which will be premiered during this thrilling event.
Proceeds from the event will go to the restoration project of the Augustinian Monastery. Entrance to the concert is at a suggested donation of 10 euro; tickets can be obtained from the venue itself half an hour before the concert begins or by sending an email. For more details phone 7968 0952 or email: baroccomalta@gmail.com